Becca Tracey was born a singer. Her dad says the first four months of her life she wailed at the top of her lungs and then after she stopped crying she started singing. Before she could walk she could sing. As a little girl you'd find Becca singing songs a cappella, humming melodies to herself, listening to her mom's record collection, and singing songs about her drawings. As a child her love of singing was evident and she loved moments when she was singing in choir, soloing, or singing in an ensemble.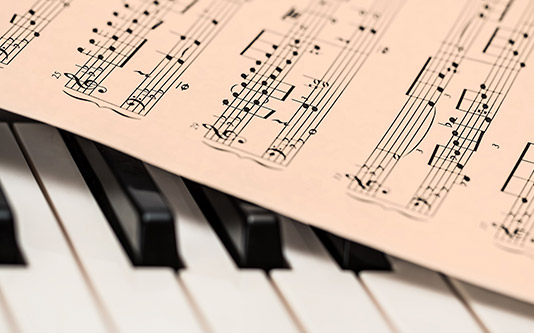 During middle school Becca took four years of piano lessons. She studied classical piano and performed for recitals and piano guild competitions. She also spent two years playing the clarinet in band. At this time she was in singing contests, school and church choirs, and in after school musicals. Then in high school she began focusing on singing and applied what she had learned studying music theory to her newfound love of songwriting. Since then she has written hundreds of original compositions.

Songwriting became a favorite way for Becca to pass time and express her emotions and ideas. She is not afraid to talk about death, life, her beliefs, off the top of her head thoughts, and honest feelings in her songwriting. In her life she has experienced the loss of her mother at a young age and has often volunteered to help others going through hard times such as poverty or grief. Some of her songs show that she has an old soul that has seen and felt a lot and others show her sense of humor, strength, or resilience. They are songs people can relate to as they are written about human nature and emotions.
She attended UW-Madison where she was a vocalist for two semesters in an audition jazz performance class taught by world famous bassist Richard Davis. She was one of three vocalists in this 20 piece jazz group. There she studied jazz improvisation and sang jazz cover songs for concerts. Learning about jazz influenced Becca's vocal style and songwriting. All four years she was a member of St. Pauls 9:00 PM church choir.
In 2004, Becca finished a degree in Elementary Ed. and a minor in Spanish. She then moved to Nashville, TN for a fifth grade ESL (English as a Second Language) position. Her goal while living in Nashville was to record an album. While in Nashville Becca recorded, took guitar lessons, listened to lots of local talent, and occasionally sang a cappella at the Hall of Fame Lounge, Douglas Corner, and the Bluebird Café. Also she appeared as a guest vocalist for an Irish cover band that played at the Irish pub in the Opryland Hotel. Upon sharing her first studio demo with producer and r & b/funk artist Jackie Simons he agreed to produce a full length album with her. This album has electronic computer beats, three musicians playing guitars, a synth, percussion, a fiddle, and some chanting on the last song.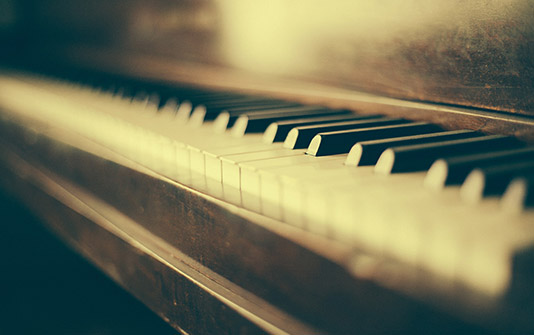 Summer 2006, Becca began touring with her first album. June 2006, for six weeks, she sang in five European countries: Northern Ireland, Ireland, England, Scotland, and Wales. There in the UK she traveled by plane, train, bus, ferry, subway, car, and taxi. She sang in pubs, restaurants, at private parties, during touring bands' intermissions, and at a festival. Fall 2006, Becca sang in southern Wisconsin and northern Illinois. For a month during 2007, Becca worked with blues musicians in France and Luxembourg. Later in 2007, Becca lived in Nashville, TN and spent the summer and fall semesters at Tennessee State University completing her master's degree in Curriculum and Instruction with an emphasis in Teaching Non-English Background Students.
2007 was another free-spirited year that took Becca to WI, IL, TN, MI, TX, Mexico, France, and Luxembourg. Summer of 2008, Becca went to Boston, Cape Cod, Amsterdam, and Ghana for a four week vacation. Fall of 2015, Becca went to Hong Kong and Japan for a two week trip. Her teaching career has afforded her the opportunities for travel with vacation time and because it gives her the ability to put away extra income to pay travel expenses for domestic and international travel. Her dad advised her to have more than one career when she was a teen because she enjoys learning, helping people learn, and she has talent in music. She thinks his advice has served her well as she supports her musical ambitions with her teaching income. When she is not on the road singing she teaches either in full-time, substitute, or volunteer teaching assignments. Currently Becca is a graduate student and a volunteer teacher in the Madison area. Becca hopes to one day get on a television show where she might sing originals or cover tunes. Her favorite cover tunes are from pop, jazz, Irish traditional, country, folk, blues, rock, Christian and gospel. Becca feels that some of her songs are now ready to share with the world and that she is now ready to live her lifelong dream of singing the songs that she loves to sing: the songs that come from her heart and soul.
Becca is featured on Wisconsin's indie radio station WADR 103.5.